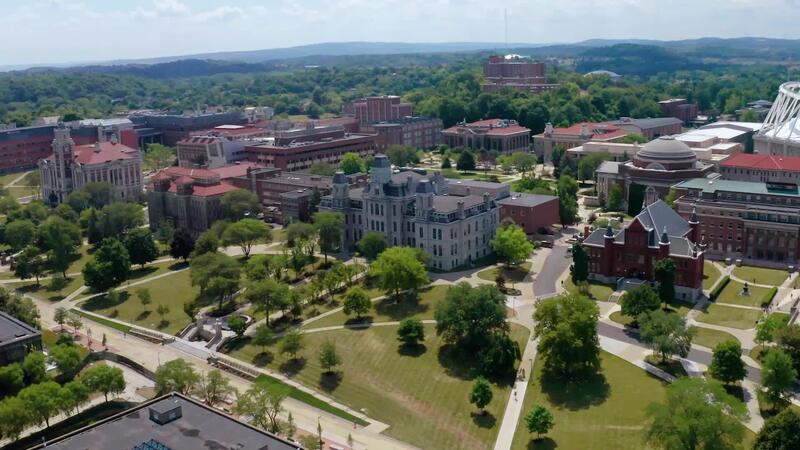 Undergraduate Admissions
Impact begins with a spark. Find the foundation to light your own with the research capabilities, support systems and connections to make your mark from day one.
First-Year Students
There are so many exciting possibilities in front of you! Whatever you decide to do and become, we know it's going to be amazing. And we know because of the opportunities you'll have here.
International Students
Choose Syracuse University for its blend of extraordinary academics, legendary spirit, and research, internship, and extracurricular opportunities—all offered in a classic campus setting.
Transfer Students
If you're thinking about transferring to Syracuse University, you have plenty of company. Hundreds of transfer students arrive on campus every year, ready to take advantage of all we have to offer.
Prepare to make your mark intellectually while making a difference on campus and in the world.
Syracuse University ranks among the nation's top schools for veterans. The support of military-connected scholars is central to the University's mission.
Want to experience college while you're still in high school? For more than 60 years, Syracuse University has been providing high school students with the opportunity to explore potential majors and careers in its renowned pre-college programs.
The resources at Syracuse University are just incredible and there's no shortage of opportunity. That means a lot to me and has had a major impact on the person that I am.
—Alison Gilmore '24
Get the degree you want, on a timeline that works for you—with flexible formats and a supportive staff to guide you along the way.
Discover a community that's here to help you find your purpose, make an impact and be part of a global network that's with you, wherever your course takes you.
Learn how we support students who are the first in their family to go to college—in and outside of the classroom.
Majors and Minors
With 200+ majors and 100+ minors, Syracuse University provides limitless educational pathways.
Degree Outcomes
Syracuse University graduates rise to become influential leaders in the careers of today and tomorrow. From newsrooms to classrooms, laboratories to boardrooms, you'll find members of our Orange network.
A great experience at Syracuse University starts in the classroom, but it doesn't end there. Support and mentorship in academics, extracurriculars and career preparation begin on day one.
Counselors play a vital role in the daily lives of students searching for their next step. Find information specifically for counselors assisting students applying to Syracuse University.
---
Request More Information